The Importance of E-commerce Websites in Online Business
In today's world, online business is no longer a novel activity but has become a rapidly evolving form of commerce that impacts virtually every industry. To keep up with this trend, businesses need to be more professional and adaptable in building their brand image, not only offline but also online. Therefore, the importance of investing in e-commerce websites is growing day by day. So, how does an e-commerce website influence online business activities? Let's explore this in the following article with Zodinet:
1. Professionalizing Business Models with an Official Website
Creating a Positive Impression for Customers
A well-constructed e-commerce website will provide customers with a sense of confidence in the business, as they can see the commitment to the company's operations and the emphasis on building a strong image. This is also how a brand demonstrates respect for its customers, ultimately leaving a positive impression on buyers and helping the business to increase its loyal customer base.
Easy Integration with Various Online Sales and Shipping Channels
As online sales have become an indispensable part of business models, the need to connect and integrate various sales channels has become more crucial than ever. Therefore, a website serves as an excellent tool to support businesses in linking warehouses, synchronizing products, and optimizing shipping channels, providing the best shopping experience for customers.
Company Website is one of the Primary Sales and Communication Channel
An official website allows businesses the freedom to decide on colors, logos, images, and operational methods that align with the company's development direction. This results in brand image consistency and professionalism in the eyes of customers, without being influenced or interrupted by third parties.
2. An Effective Support for Business Marketing Activities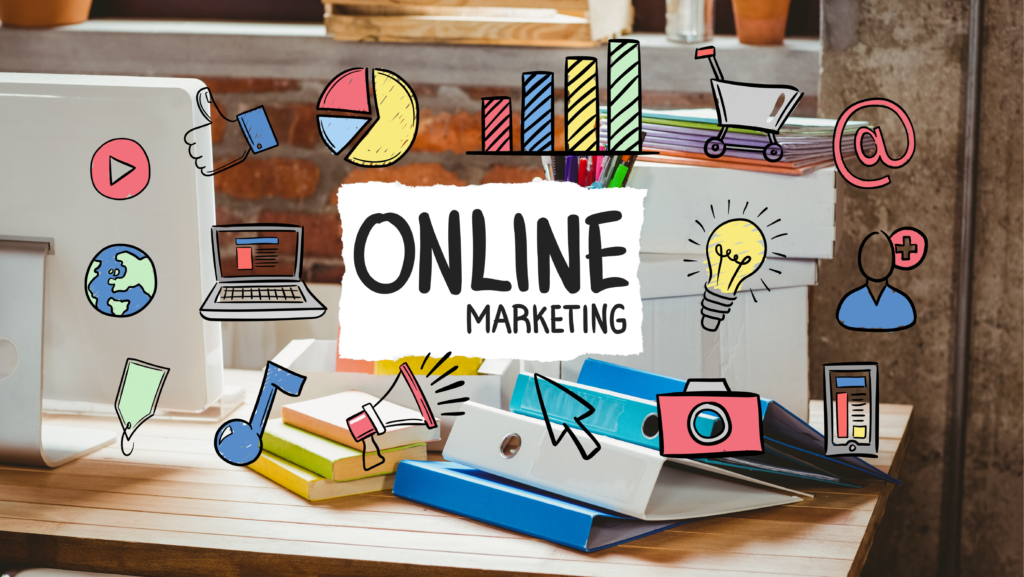 An Additional Channel for Communication and User Engagement
Unlike an offline store, an online store provides businesses with the opportunity to expand and reach an unlimited audience, making it an effective information transmission channel. The online advertising industry is also growing stronger, maximizing brand positioning and increasing business revenue.
Supporting Businesses in Collecting and Analyzing Customer Data
It's undeniable that a website is an effective information transmission channel, but it's also a vital source for businesses to gather valuable data. Through the data collected from websites, analysts can understand user behavior, enabling them to make informed decisions for business development.
3. Selling Through a Website Helps Businesses Achieve Stronger Revenue Growth
The benefit of an online store is that customers can visit it anytime, from anywhere. This naturally enhances the chances of customer purchase decisions, as they can place orders whenever the need arises.
With an online store, business owners can easily expand their sales operations by immediately adding products, services, or even changing the business model with just a few online actions. Additionally, with the strong support of online advertising tools, businesses can maximize market expansion with virtually no geographical constraints.
4. Which field of business requires an online website?
In the current era where online business models are becoming an indispensable part of business operations, virtually all industries require an online store website. Among them, the sectors that need to invest in a website more than others include:
E-commerce: Being the most sought-after trend in recent years, e-commerce channels undoubtedly cannot do without a website or app platform that focuses on enhancing the customer experience
F&B: The demand for online shopping also significantly influences the purchasing behavior in the F&B industry. The proliferation of food ordering and delivery apps has caused many restaurants to shift their focus towards online business. In addition, specialized websites for the F&B industry, such as ordering via QR codes and contactless payment, are also becoming widely adopted trends.
Education: Websites selling educational items such as courses, books, and study materials require careful content investment to capture the attention and trust of users.
Fashion: As one of the leading sectors with a strong demand for online shopping, fashion businesses need an e-commerce website to enhance their competitive edge and provide a reputable sales channel.
FMCG (Fast-Moving Consumer Goods): Not immune to the 'digitization' trend, fast-moving consumer goods have become widely available on major online sales channels. Therefore, businesses in this sector also need to invest in building an effective website when operating in this field.
Services & Consulting: For industries with unique requirements for customer interaction, such as services and consulting, having a well-trained customer support team to assist customers promptly when they have needs is crucial. Additionally, features that allow customers to interact directly on the website should also be emphasized.
High-Value Items (Property Cars, Jewelry, etc.): Websites dealing in high-value items need to invest in their visual appeal to create a strong impression on customers. Typically, these products may not lead customers to make an immediate purchase decision, so a suitable customer care plan is needed.
5. Building an Effective Online Store Website with Zodinet
With experience in providing technology solutions focused on user experience, Zodinet is a trusted entity in the field of designing e-commerce websites that cater to various business scales. Zodinet's experienced team understands the unique development needs of each business; therefore, we offer tailored and effective design solutions. For more information about Zodinet's projects, click here.